ATTENTION PARENTS:
Give Your Child The Best Start
High Quality Child Care Does Not Need To Cost The Earth. You Don't Have To Pay Top Dollar For High-Quality Child Care
Complete The Form Below And See How Kinder Kare Can Drive Your Child Care Subsidy Further
Book Your Centre Tour Today!
Come visit our facility and meet our friendly Educators. Find out more about our services and see how you can give your child the best start.
Enter Your Contact Details
First-Class Learning Facilities For Every Age
Your child will enjoy their time in a new, clean, purpose-built, secure building with the latest in equipment and educational facilities. Your child will play and learn all year round in air-conditioned comfort.
First-Class Early Learning Technology
Kindyhub
Kinder Kare makes use of Kindyhub, a great app that helps us captures your child's learning and updates you directly every day. This is part of our commitment to providing your child with the best learning experience.
At the end of each day, Kindyhub allows us to share your child's early learning experience, capture your child's achievements throughout the day and inform you through photos, notes, and stories about their progress.
Through a secure and private log-in, you will gain access to a snapshot of your child's daily achievements. This complements the face-to-face interaction you have with our educators and management each day.
Benefits
Through Kindyhub, you can look forward to :
Receiving photos of your child learning, playing, and interacting
Reading about your child's day and keeping up-to-date with their learning milestones
Quickly and easily communicating with us
Collaborating with us to improve your child's learning experience
Xplor
Kinder Kare uses Xplor to automate the centre's administration to help teachers, educators and parents focus on the children's learning and development.
Digital Attendance
Using Xplor, you can quickly record your child's attendance without paper or hassle. It also allows us to notify you to confirm missed attendances, ensure you meet CCS regulation or to notify you of events happening around the centre.
Bookings
Xplor gives you as a parent more convenience and certainty with the ability to make or alter bookings 24/7.
Compatibility & Portability
Xplor is "cloud based". It will work on any platform at anytime. You can access your account through desktop, tablet or mobile.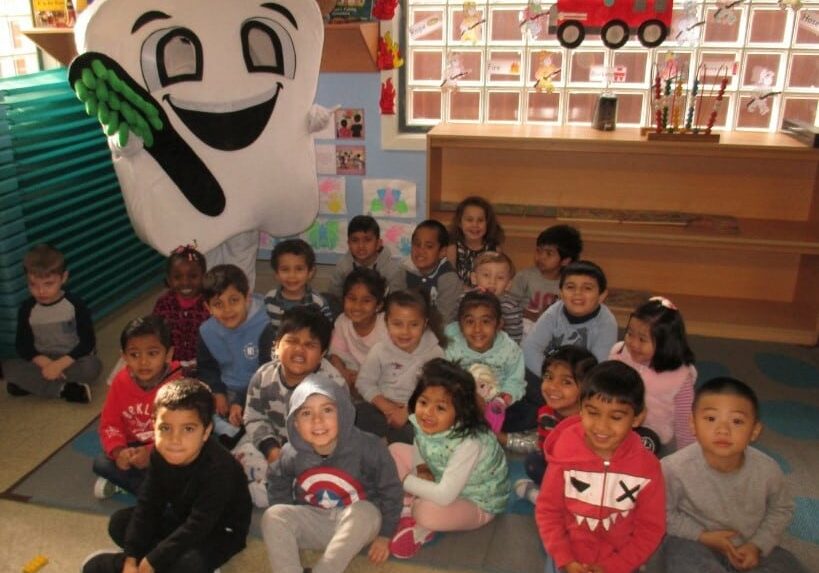 "My girls have been attending this center since they were six months of age up until Kindy (and still using their vacation care service). I have nothing but good things to say about this center. The teachers and staff are amazing and I can not thank them enough for everything they have done for my girls. One of the best things was seeing the smiles on my girl's faces when I dropped them off and seeing that same smile when I picked them up everyday. And I never missed a special moment, as photos were taken and always shared with me (this means a lot as a working parent). The facility itself is well maintained, cleaned and has a lot of variety for the children. They are always doing extra activities e.g. jumping castles, fire brigade visits, shows, celebrating different cultures. The monthly menus are well planned with a lot of variety for the children to eat (and catering to all dietary requirements). Security into the center is also great. This center is amazing and I highly recommend their services - Thanks Kinder Kare!"
"Great childcare centre with well maintained facilities. The staff are professional and friendly. I recommend it!"
"My daughter Cassandra has been at Kinder Kare since Feb 2010 till recently prior to commencing kindergarden. I highly recommend Kinder Kare to any parent looking for childcare services. This centre has well designed facilities, friendly, caring and professional staff; good educational/skills development programs. Cassandra has thrived under their care. The centre has provided excellent preparation for her transition into kindergarden."
"It's a very impressive centre, clean and totally recommended! Their highly qualified staffs are also great and very friendly."
"I love them, they are very friendly."
"I have 2 children at Kinder Kare. The centre is clean and tidy, the staff are very friendly, always keen and attention is given to every child. The staff are very friendly & communicate with the parents well, so I always know how my children's day was. Have been to a few child care centres before but this is definitely the best I've seen."
"Both of my daughters have attended Kinder Kare since they were babies. My eldest is now starting school. I have to say that I have been extremely impressed by all of the carers in every room. You couldn't leave your child with a better, more caring group of people. Along with this they have advanced my daughters learning ahead of children from other daycare centres. I could not be happier with my daughters development or the way they have been treated their whole time at Kinder Kare."
"This is a great childcare, the facilities are well maintained and teachers and staff are accommodating and keep the parents well informed. The development programs have been great, and our daughter has matured in many areas because of this and her teachers. I highly recommend Kinder Kare."
"My daughter went to Kinder Kare for 5 years. My daughter loved going to the day care. The staff are wonderful, friendly and caring. If you are looking for a great children care centre I highly recommend Kinder Kare."
"My two children enjoying going to kinder kare centre. the centre provide and safe, welcoming environment. the centre educational programmes allow children to explore and experiment.the staff focus on the wholesome development of each individual child."
"My daughter has been attending Kinderkare for over 3 years now and I can honestly say they are fantastic. The teachers are so kind, caring and genuine. My daughter loves being there so much that I have trouble getting her to come home. The centre is very clean and spacious with a great playground for the children. Even though I don't live in the area, I will be enrolling my new baby when I return to work, cause finding a centre that looks after and educates your child so well is hard to find."
"Our two boys have loved going to Kinder Kare. Referred to as the 'Butterfly Kinder', whenever they are told that's where they are going, all we hear are cheers. The educators are wonderful and have become part of the family. Sadly, we need to move them to another provider but highly recommend Kinder Kare for those parents looking for a caring place for their children."
"My son has attended Kinder care for the past 2 years and has loved every moment of it. The staff are highly trained, professional and friendly. I highly recommend anyone who is thinking of sending there children there as I know from personal expience that your child will be happy, entertained and nurtured at Kinder Kare."
"This centre is fantastic! The facilities are great and the staff are very helpful, knowledgeable and friendly. We're very happy with the centre and would recommend it."
"All three of my children, attended Kinder Kare over the past 6 years, until school age. In this time, I found it to be a friendly, fun and secure environment. The staff are professional and very supportive and the facilities are of a high standard. The experiences provided for my children were invaluable and we have left Kinder Kare with many fond memories."